Five new trailers by Schmitz Cargobull
Posted on: 27 april 2018
To meet the growing demand from her customers for conditioned transport, Brinkman Trans Holland have purchased five new refrigerated trailers from Schmitz Cargobull. The refrigirated trailers are equipped with the latest ThermoKing SLXi 300 cooling units and a Dhollandia tailgate.
About Schmitz Cargobull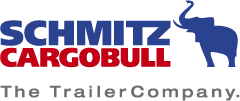 With an annual production of some 58,000 vehicles and around 5,800 employees, Schmitz Cargobull AG is Europe's leading manufacturer of semi-trailers, truck bodies and trailers for temperature-controlled freight, general cargo and bulk goods. The company achieved sales of more than €2 billion in the 2016/2017 business year. As a pioneer in the industry, the North German company developed a comprehensive brand strategy early on and consistently established quality standards spanning every level: from research and development, to production and specialist services such as consulting, trailer telematics, financing, spare parts and used vehicles.